Between Illness And Migration: Thank you!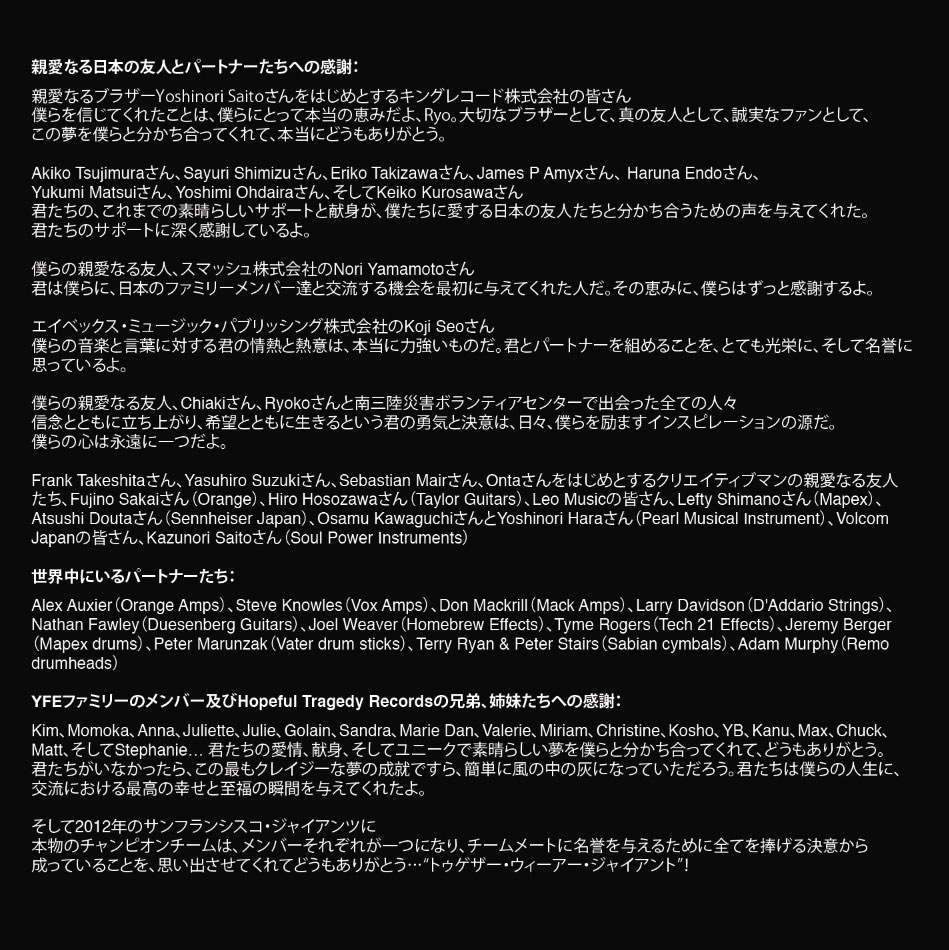 The first Japan show of Your Favorite Enemies' "More Than Noise & Make-Believes" tour is in a few days only. For the band members, it will be just like a family reunion, for they will meet with fans, friends, brothers and sisters another time, or for the first time.
The Japanese version of "Between Illness And Migration" has been the first one to be released. We are allowing you today to discover a very special section of the booklet, the thank yous.
Tags: Japan