About the song: Muets Aux Temps Des Amours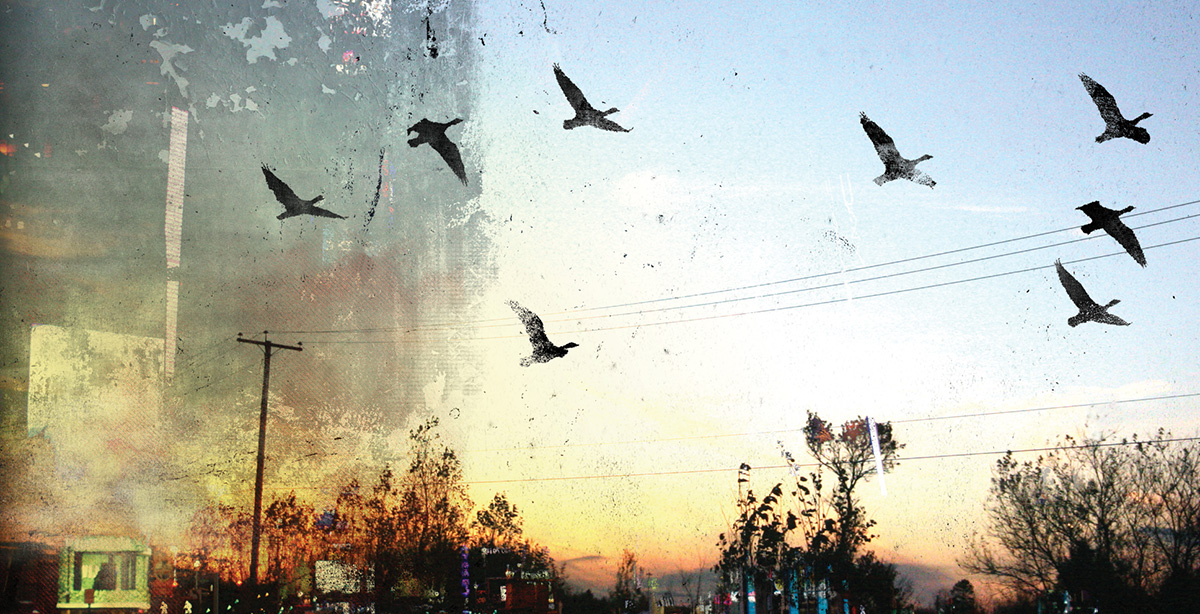 Intrinsically linked to the somehow austere and mournful "Obsession Is A Gun" by its pluralistic nature and its dualistic essence, "Muets Aux Temps Des Amours" is a lucid admission of the ephemera of life (Impermanence), but yet a hopeful vision of changing times (Tempora Mutantur).  It's a quiet but resolute moment of contemplation expressed through the noise of existence, expressed in a magnificently written poem by Foster and vibrantly incarnated in Japanese by Momoka Tobari through the waving feedbacks of the band's stirring guitars. You cannot deny the introspective dimension of the moment, as the journey of "Between Illness And Migration" slowly comes to a transitionary atmosphere and a brighter tone.
Therefore, "Muets Aux Temps Des Amours" delivers its pure hopeful defining intent as Foster acknowledges the sorrowful state of his heart while confessing his determination to embrace the resolution to let go of all abstract bounding memories, to welcome down pouring lights over his lost soul, comparing love to an everlasting sakura tree, faithful to its blooming promises. It could be about the home Foster found in Japan, about the love he allowed himself to live or about a renewed relationship with a god he left behind a long time ago. Regardless of the vulnerable nature of his lack of answers to the numerous questions he has at the crossroad of his journey, he nonetheless believes in the redemptive nature of a new lit morning dawn… for whatever it means.