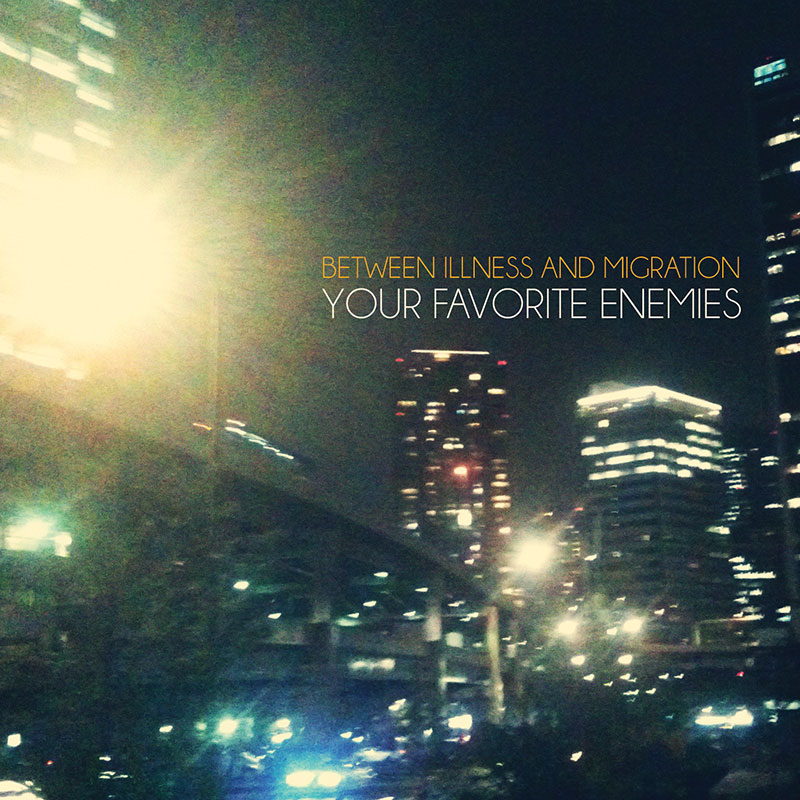 Album Available in Japan Only!
– Amazon
– Tower Records
– HMV
– 新星堂
– And in every store where good albums are sold…
Album Information
This album was released by King Records in Japan, on March 20th 2013. Here are some notes from Alex, the band singer, about the special soul of this Japanese Edition album!
"Between Illness And Migration" is a journey we all go through, despite our nationality, culture, language, religion, sexual orientation and personal values. It's a path where faith and despair seem to be so much alike, a voyage where hope and misery are difficult to differentiate, a peregrinate where redemption and desperation look all the same. It's a personal state of our heart and soul, where the darkness of broken dreams is obscuring the skyline of our bright desire to live. As much as we would like to avoid it or deny its implacable nature, we all go through that path at some point in our life. As much as we would have loved to help them and save them, we all know people and loved ones who have lost their way through their own journey…
Somehow, we all have to learn how to live or cope with mourning shadows. Even when sometimes, grief feeds itself of our own sorrows. But there are people who, despite their own desperation, bleakness and despairs, decide to give life another chance, to see if light could shine through the haze of their desolation and anguished moments of darkness… and they live through their deepest nights of dreadfulness because of that light, even if, sometimes, that light is the smallest of all glows and the blurriest of all luminescent reflections. And they witness the colors of a new morning dawn slowly covering the gloom of what used to be made of gloaming afflictions. And as they look at the horizon unfolding its promises of new vivid shades, they feel the warmth of a renewed vow towards what they believed to be forever lost… Embodying a new vision of life as they let go of everything that used to hold them back to the ground of personal miseries… Experiencing forgiveness, redemption, freedom and rebirth; warmness of a resurrected life covering their shivering skin and slowly sinking into the deepness of their heart and soul… free.
This album could be the liner notes of an intimate pilgrimage to the end of the night. It might be the testimony of a troubled foreigner who found his home of peace in Japan and fell in love with the wonderful people who are defining that new home of his. No matter how this record might be received and perceived, it truly remains a communal story, the narrative chronicle of so many personal renaissances and the soundtrack of a collective revival.
I profoundly wish that you'll receive "Between Illness And Migration" as a heartening offering that, I sincerely pray and hope for, will be an inspiration for you to let go… Not to abandon, but to let go in order to fully embrace life… life, as whatever you want to make out of it, how many times you want to reinvent yourself through it. And as you taught me over the years, you don't have to lose yourself in order to let go and be free. Between illness and migration is only one step of faith from rebirth. Your feet might be weary and jaded at times, you may be discouraged and disheartened on your way home… May love be the light that will guide you through dark times, as true love will never fail you. And I know it's true, because you saved me so many times from my own moments of deep desperation.
-Alex