Every Shadow Is A Curse – A View From Within In English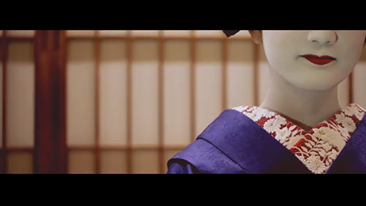 If you have listened to "A View From Within" even only once, you have probably noticed the lyrics that are in Japanese in the song. Here are the original lyrics, as written by Alex, before they were translated.
Every shadow is a curse
for true daydream breather
As we blossomed in the lights
of a new whirl of desires
Any whisper is a gift
worth a thousand cranes' prayers
As we're kneeling before dawn
dressed in new soulmate garments
As I was in studio with the band, I was privileged enough to hear a conversation they had concerning the reasons why Alex wanted to add Japanese lyrics to the song…
The Japanese section of the song "A View From Within" is meant to represent the light we're all looking for, contrasting with the darker, somber lyrics that are used previously in the song.
Your kick stung right through my will
Sucked my desires forevermore
Your bites are no stranger to my skin
As you left me on the floor
Slow motion death as only view from within
The light, in an unknown language, is what we do not always see, what we may never notice around us, but that are nonetheless true and powerful testimonies of hope. Light, as weak as it is, remains faithful to the very essence of its nature.
Tags: A View From Within, Lyrics