As they were on tour in Australia and Japan, supporting the album "Between Illness And Migration", I asked the band members to tell us what was the song they enjoyed best live, and why… Here are their answers, along with a few live pictures!
– Stephanie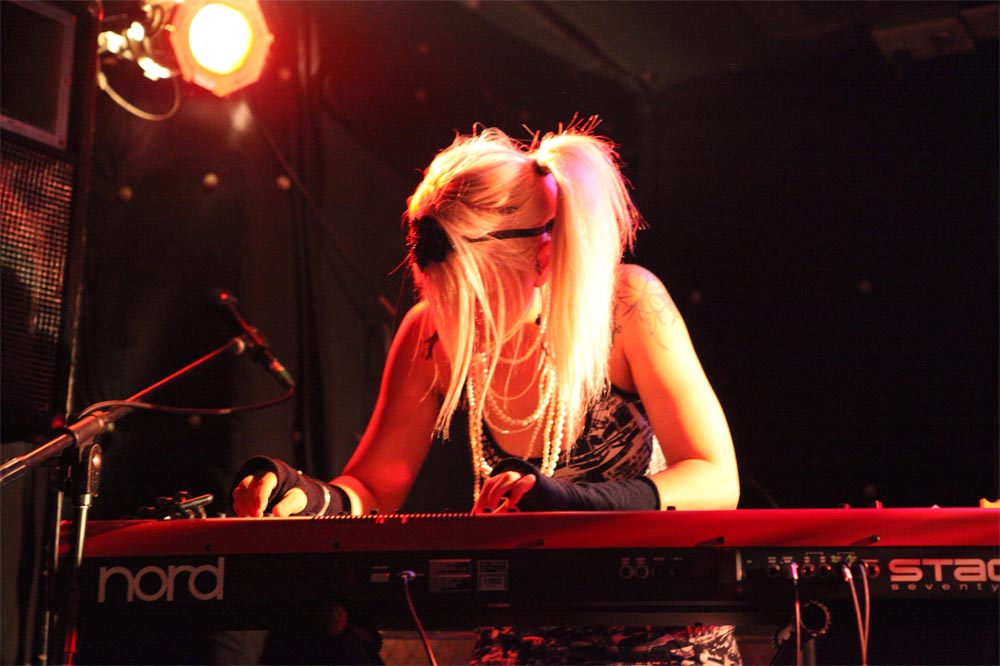 To play Between Illness and Migration live is so different from recording it or listening to the songs by myself…  At our last show in Tokyo on October 5th, I lived something so intense and fulfilling as we were playing the song "1-2-3 (One Step Away)", It was as if I could not only understand it better, but live it in a whole new freedom, influenced by how everyone in the room embraced the invitation;
"At 1,2,3, I gotta let it go
At 1,2,3, I need to rise up on my feet… find some upper room"
Everyone had their hands reaching out high in the air, dropping inhibitions, rocking just like so many waves of one big current, carrying in itself so much passion, so many dreams and hopes, so much power also… I've been overwhelmed by this tide and even though I decided to keep my hands playing on my keyboard, my heart, my spirit and my emotions were elevated by our united movement. I felt this song was our declaration for the right to say "I'm alive, I'm free and I take a new step toward my promises. And this time, I am not alone, I step out surrounded by people just like me, struggling, imperfect, but willing to let go."
– Miss Isabel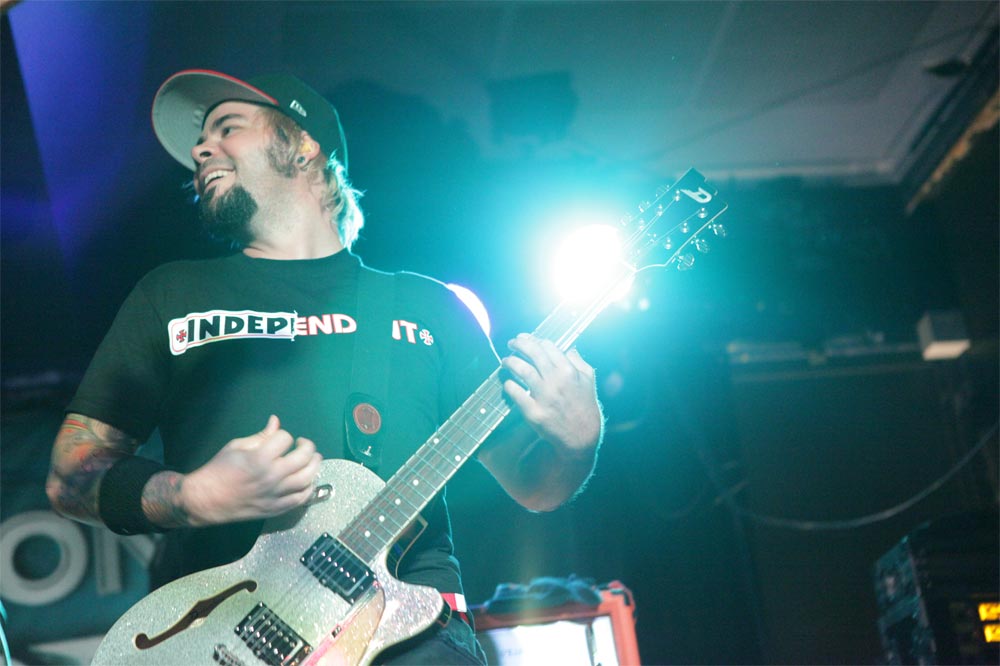 For me, it's way too difficult to pick a single song… Every night is so different from one another, and every song means something different to us all! I love to play them all, especially that "Between Illness and Migration" is such a deep voyage in itself, representing all of what we've been through individually, as well as collectively!  But, I can chose a moment that really changed my life, and really surprised me, since it only happened once, and to be honest, I don't really know how this really happened! lol! 
We were in Paris, and during the song "From the City to the Ocean", Alex climbed on Moose's kick drum… the communion we were having with our friends in the crowd was unreal. Seeing the people in the crowd with eyes closed, hands in the air, it was like a huge ocean wave, but so beautiful, you couldn't take your eyes off of it. It was as if that wave came to the shore just for you. I then started to remember how we wrote that song as we were back in "Cow Land Studios" during one of the darkest period of the band, and when we simply decided to forget all of our problems and jumped without any safety net for that song to literally just come out of the blue, as a bottle in the ocean you pick up and see your name written on the piece paper inside… We played that song over and over and over again, remembering how great it is to play music together. As we played, we could see each of our own walls falling down one after the other… A moment I'll never forget! As if Jesus came to me and said "Get up and walk". 
It was the same that night. I just wanted to hug my brother Alex while that song was being played! That seemed to be the perfect extent of that beautiful wave in front of us… I was just crying and crying, being so thankful and realizing even more how precious our friendships and relationships are in our lives… This is everything we really have! Unfortunately, those moments have to end, but I know, and all of those who were there that night know, that this very exact moment will live forever, as it was simply perfect! I love you my friends! And there's no where else I want to be in my life than around you!!!!
– Jeff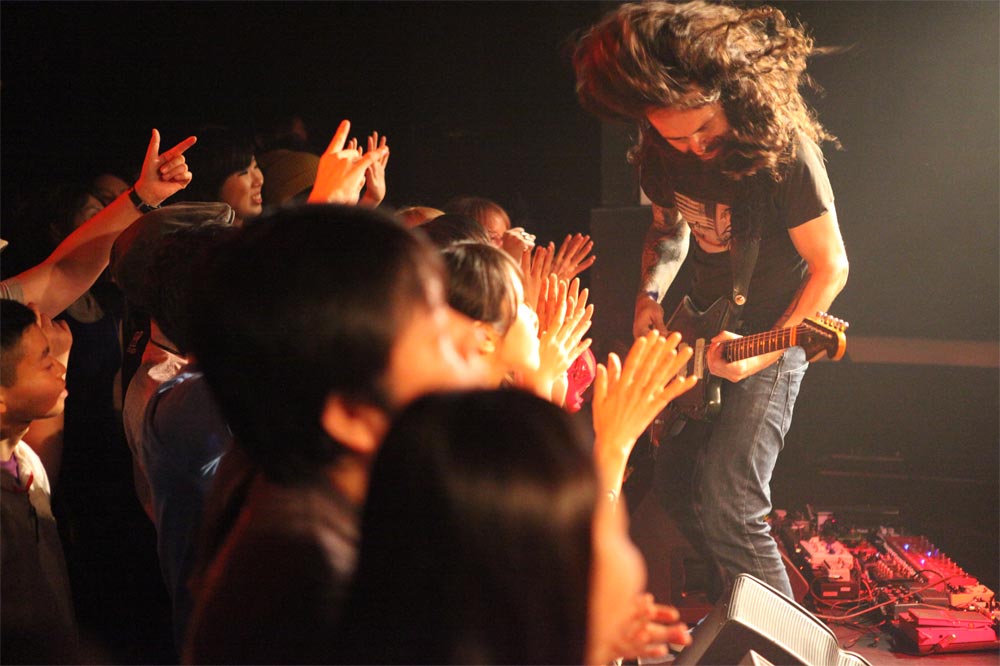 I think the song I enjoyed playing live the most throughout the tour was "Open Your Eyes" at the temple in Kyoto. This concert was such an intimate moment with the people. Playing in a temple for me was a vivid representation of this relationship we have with the Japanese people, living this communion by exposing ourselves in a place rooted in their history and cultural heritage. We gave life to this intimacy and this safe place all together, simply by being who we are! Open Your Eyes is a song we shared at the beginning of the band and to see the eyes of the people when Alex shared about the song and when right after I hit the first notes of the song… It was memorable! The new part we have created in the bridge is something really special for me to share. And that night was really magic! The high notes coming out through the intense noise, like a scream for freedom… And right after, during the ambient and peaceful part, some people had their eyes closed, there were all those smiles… we were all flying in a place where nothing could have stopped us from fully living this unique moment all together! 
– Sef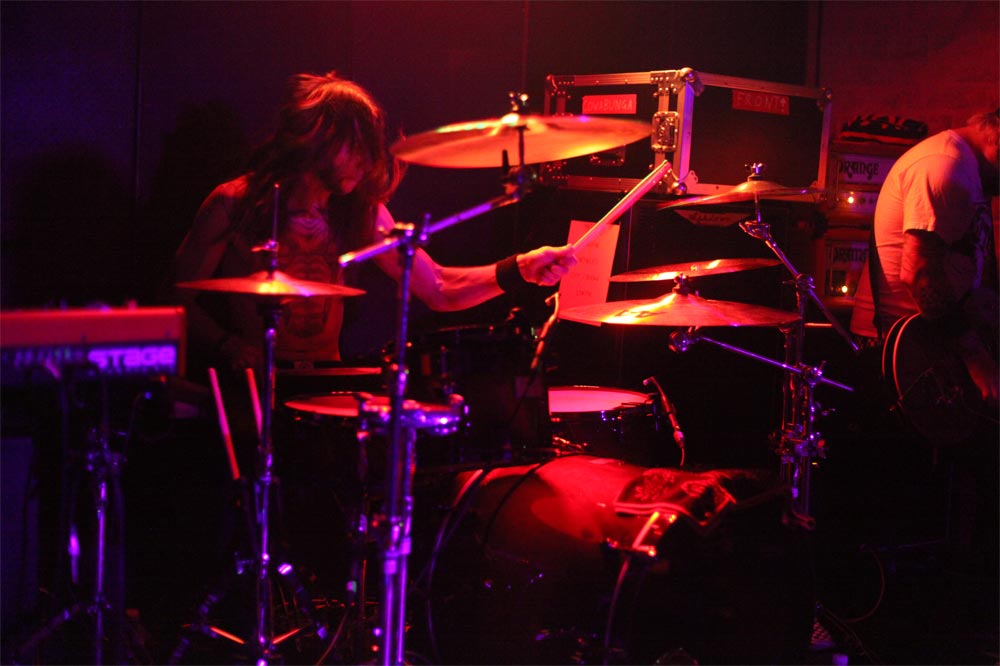 Just coming back from Australia and Japan, it's very special to answer that question. I discovered that for all its different ambiances and dynamics, "1-2-3 (One Step Away)" was surely in my top 3… Yeah, it's hard to narrow down to only one song! Wanna know which ones are the others? Come and write me we'll talk about it. "1-2-3 (One Step Away)" evolved in its ending section, as we experienced it in Kyoto… That's something we discovered about it not during rehearsals, but live on tour. I like the different angles on which we can approach "Between Illness And Migration" in a live setting.
– Moose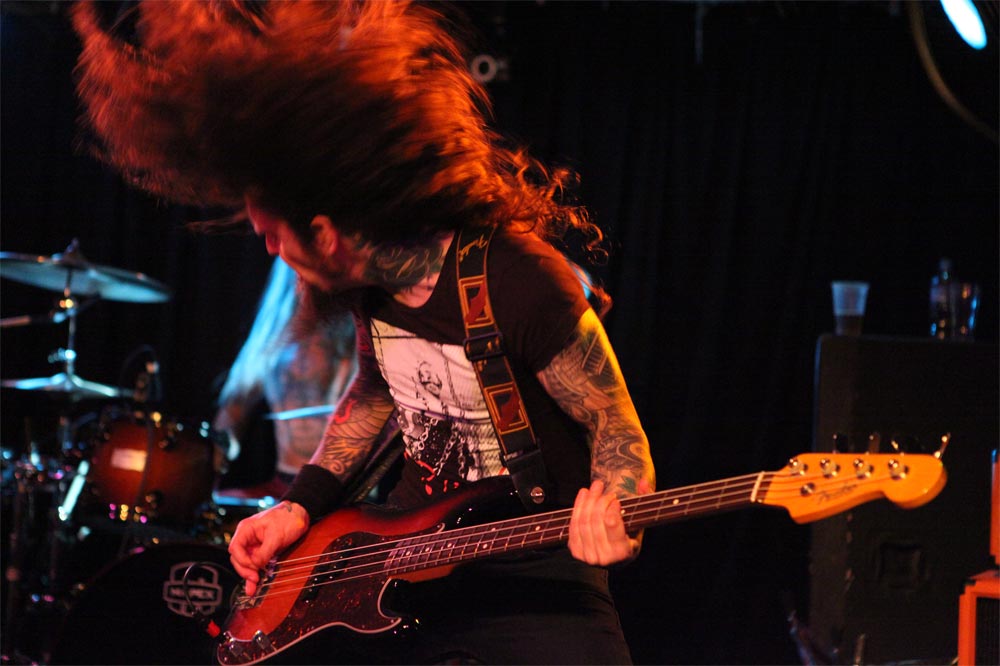 My favorite song to play live would be "Where Did We Lose Each Other". It's edgy, punchy and playing it live gives me that guts and intensity. I love all the natural dynamics of that songs, which are even more accentuated live. One of the great moment for that song was in Tokyo last October… The people were so into it, it was mind blowing… Seeing them take ownership of that song on such a level really gave me that holy fire inside! And we performed it like mad men! lol! It was like if the sentence "where did we lose each other" was a common call for all of us, personally and collectively, a call to live.
– Ben
As for Alex, he took a very, very long time to think about it when I asked him. So much I thought he would find a way to avoid the question like he usually does… But no, this time, he came up with a very precise answer… His favorite song to play live is From The City To The Ocean. And he told me that the time the band performed it in Kyoto has been very special. He was unable to explain exactly why. But it seemed to be very clear in his mind… Everything that should absolutely not be done in a temple in Japan has been done on that night… In a vivid and vibrant type of let go…
Tags: Live