I Just Want You To Know: The Impressions
It's been a month already since the release of the video clip for the song I Just Want You To Know. From the conception of it, to recording it, to watching it from the very first time, the band members went through different emotions… Here are their impressions of the video!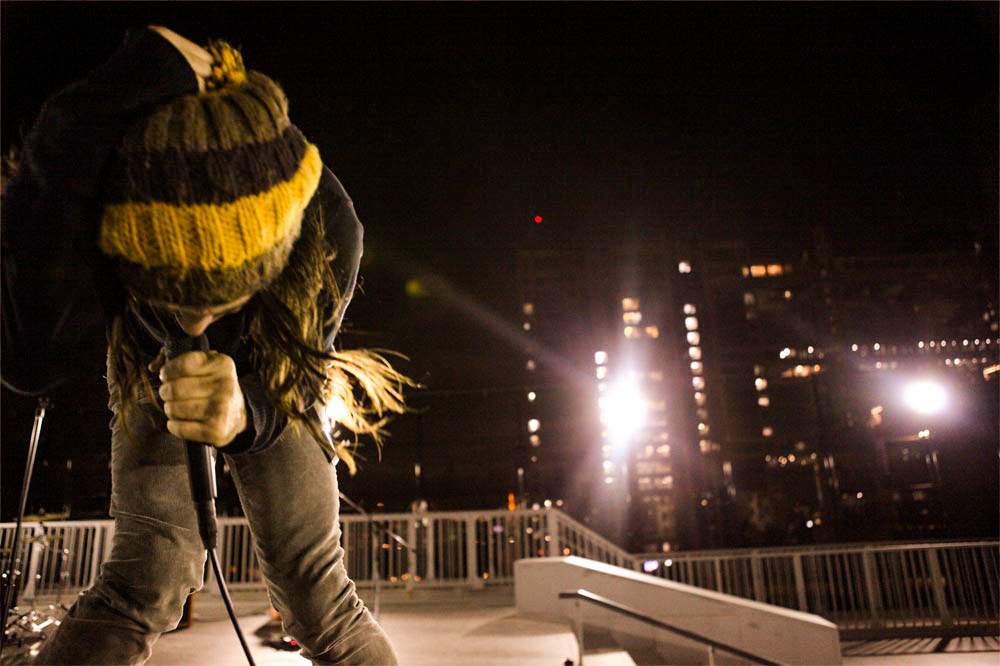 Alex
From a song that initially seemed to be an intimate call-up for me to let go and a personal stand point for me to take another chance at life, to a song that's now defined by its communal redemptive shout out and its collective celebration of freedom… Here are my images to such a wonderful journey of absolution and mercy…
You are all invited to define and add colors through your own ascent home… yes, we're all so much more than noise… and freedom is so much more than any type of resolution to define gravity, as letting go allows us to fly…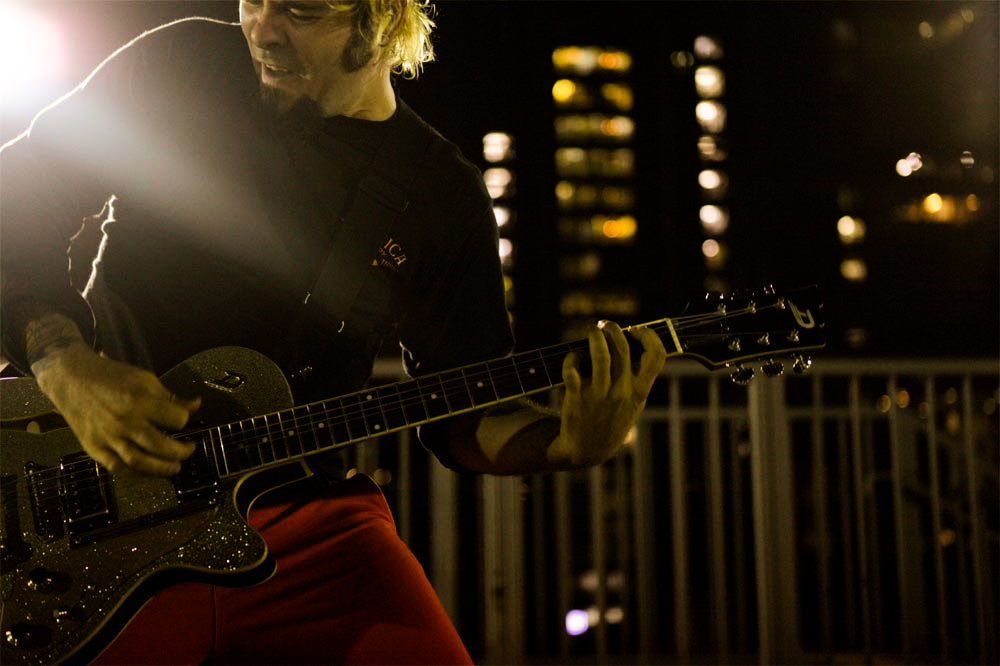 Jeff
The first time I watched the I Just Want You To Know video, it reminded me how every thing really is possible… That we have to redefine this powerful word living deep inside of us called impossible. That we, as individuals, have the capability to create, to love, to shine, and to always push our own limitations regarding failures, commitment and faith in who we are, and who we can become as well as what we want to achieve!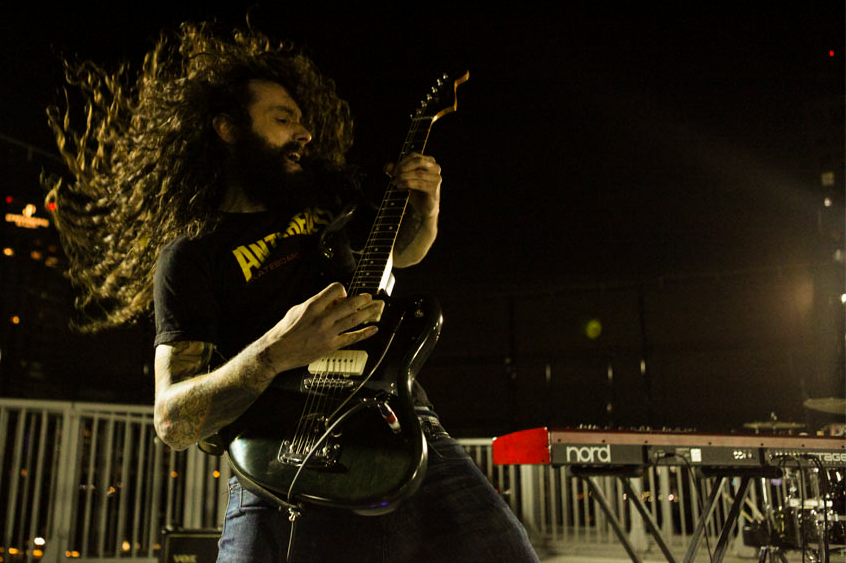 Sef
After watching the video of I Just Want You To Know, the first words that come to my mind are "the emergency to live". You see the band getting their guts out, the skateboarders jumping all around but keeping this cohesion between each other, the fire raging around the dancers but always with this grace that supports all of their movements. It's breathing life, passion. It's the privilege I had to witness during the filming of the video on the top of the building. Meeting the producer, the video crew, the skateboarders, some brothers and sisters who came was so refreshing! The desire of excellence, while always always keeping this simplicity and this joy of sharing all together.
And for sure Jeff, found a good friend in the producer who was taking a bite every time he had a little break! I was also really touched by the story of the three skateboarders; the oldest guys were taking under their wings the younger one, who's a real prodigy according to them. They invest everything in him without this fear of being outshone! Love is beyond the selfishness of being ambitious, but it inspires to be in communion with the people and live, through this communion, something eternal! I believe this was the spirit living during this special day!!!!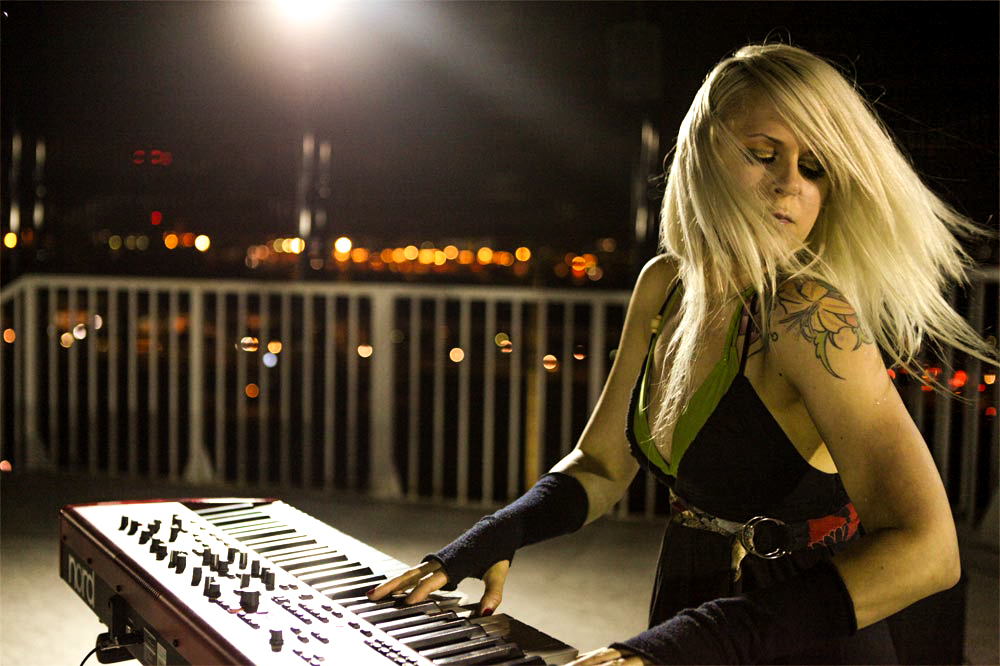 Miss Isabel
In each and every one of the filming locations, I was really impressed by the beauty of the art that was being performed, be it from the fire dancers or from the skateboarders who perform a corporal art that is so vivid and complex. I was however wondering how those 2 type of arts, so different from one another, would combine together and represent the song. When I watched the video clip for the very first time, I have not only understood, but I have felt the power behind the meaning of each and every image that gives the song a new depth for me. The skateboarders' jumps defying gravity, taking risks every time, pushing their limits, not fearing the fall… "Don't you wish for wings to fly"… And the artists dancing with such an ardent fire, images of this illusory world where shadows seems more alive, but also images of a dimension where everything is possible.
I also remember having a pure, child-like pleasure during the shootings, amazed in front of the fire, impressed in front of the skateboarders' jumps. And just like every child, I have also wanted to play with fire (I have actually tried with light balls for my first time… less risks for myself… and for the others… lol). And I have also wanted to try skateboarding (Well, I did try it… yes… as long as moving on a few meters in a straight line on a skateboard can be called skateboarding)
Going back to the video…
The black and white surprised me at the beginning. Strangely, I quickly forgot that there was no color. I really like the intimacy of the scenes where Alex is walking, where we can almost touch a fragility of his that surrounds a determined desire to make one more step forward.
This video makes me very proud, because each and every one of us needed to dare and invest the best of ourselves into it. And the result is breathtaking.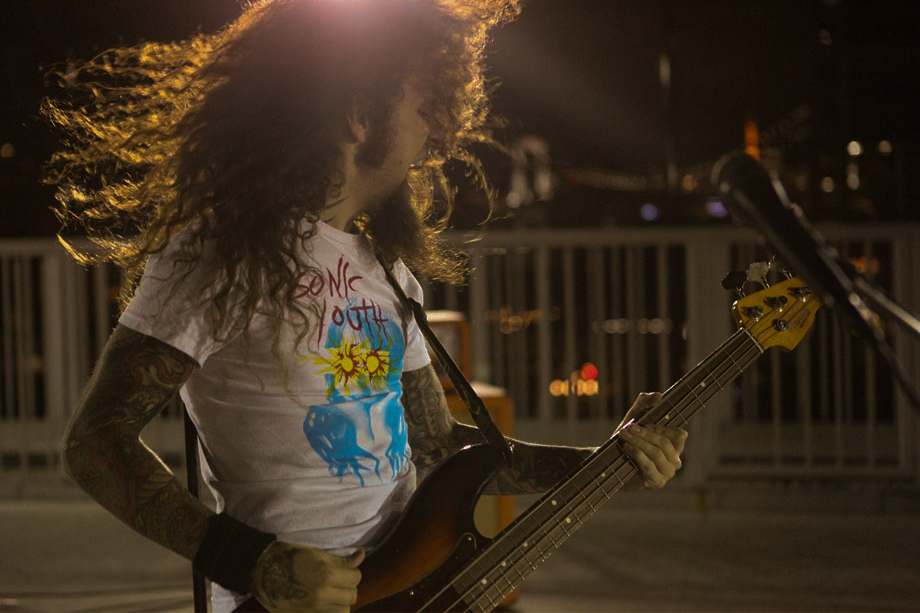 Ben
It's hard to describe all the emotions that this video made me go through. It's such a powerful song to me and it's a scream that I long wanted to let out. It reminded me when I wrote the first draft of that song, how miserable I felt, how isolated I was, going through depression and loneliness cycles. I was thinking about all the times when I trampled my integrity for just a little cheap love. When Alex wrote those amazing lyrics, I was so touched because it could then become a voice that so many needed to hear. It was gathering… "yes, we are all f**ked up… and we all need that hand on our shoulder sometimes." 
The video was able to get all those element so right. The first time I watched the final version, I was like "what just happened……?" It's filled with so much passion, from the band's intensity, the intimacy, the mystery and blurriness with Alex, the raging and intense fire. I really felt it was speaking to my heart so much, and for the first time I had a hard time trying to explain what I felt, and I didn't want to ruin it all by trying to analyze and humanize everything I felt. But the message was even clearer in my heart… and it made the song speak even louder to me.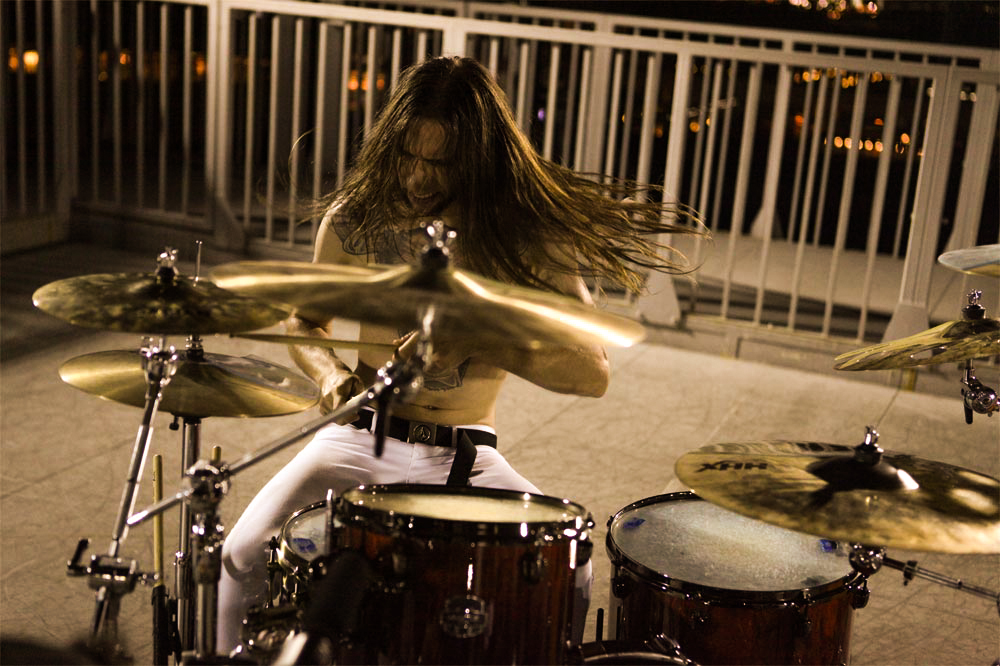 Moose
Starting with the fact that we had the opportunity and the privilege to shoot a music video in different parts of the world was already a mind blowing reality and a vivid testimony of what this family can do together. So I was floored and I had faith in what would come out of the different elements that came up to express the explosive and introspective character of "I Just Want You To Know". The fire dancers, the skateboarders, the band performing and the closeness with Alex leading in a more personal journey. What I couldn't figure is how it finally came together to really translate what's in this 5:37 min. burst of life.
The video could have probably evolved only around the band performing, only the fire artists or only Alex but since the song is personal yet gathering at the same time, I was glad we could integrate different angles to it. What touches me is that the video brings the personal quest and the out reach side of the song together in some kind of a scream that I often wanted to express but didn't really knew how or simply let it out in all sorts of clumsy ways. I feel great when I look at the video, I get sucked in and I feel like breathing, it brings me back to the core of what music have always been to me. Those wings to fly… "Don't you wish for wings to fly…" I have countless memories of when music have been those wings for me, moments where I dreamed or felt like I could suddenly just be myself, where I was free…
Tags: I Just Want You To Know