Review: Liverpool, May 20, 2013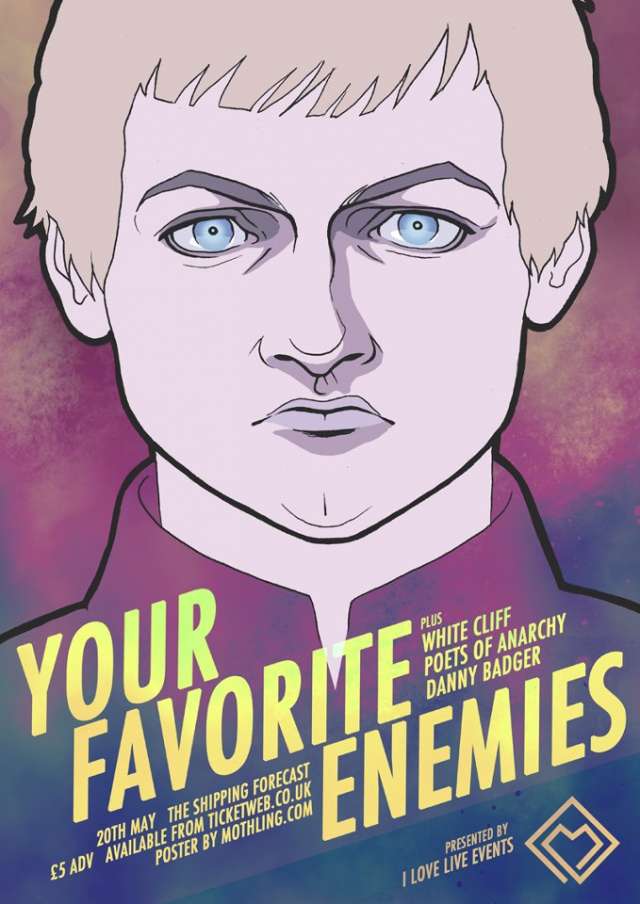 After this it was time for  Canadian beards and back tickling barnets. I didn't recognise this band as on their videos they seem pretty clean cut, but they are quite the opposite now, it was time for Your Favorite Enemies. The 6 piece squeezed themselves on to this small stage, the drummer must have forgotten his t-shirt as he was exposing his Bull tattoo across the entire front of his body. The first song started with roaring tom hits with the singer chanting "I grew up in a storm." The guitarist on the floor messing about with his effect pedals creating spine tingling effects. The two guitarist had some brilliant interlinking guitar lines which were extremely enjoyable to listen to.  A thing that annoyed me a bit wasn't the band at all it was their 3 man (and woman) strong  'entourage' blocking the front of the stage for pretty much the duration of the gig, standing with their cameras wedged in the bands faces.
Their massive sound bellowed into  crevice of The Hold. The singer quipped "We are from Montreal, Canada. We bring a bit of Canadian French, hair and beards and a lot of noise!" I think he hit the nail on the head. He has a fantastic voice which really was enforced by the massive sound created by the band behind him. Every member seemed really up for the gig and it was joy to behold. More cameras seemed to wangle their way in front of the stage to block the view of the audience as the set went on. The singer on their last song managed to find his way through them to serenade an unsuspecting young girl in the crowd who seemed to be extremely happy about the situation. He marched back on to the stage as the band walloped the audience with an atmospheric sign off. They received an enormous cheer as they walked off stage and deservedly so!
Read the original article here